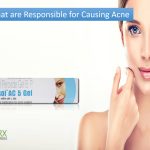 Hydroquinone is an active bleaching agent that lightens the skin by stopping the skin's natural production of melanin. Acne scars, age spots, and other skin pigmentation issues can be treated with a hydroquinone formulation. Results may be visible after three weeks of regular use.
A hydroquinone product is typically prescribed by a dermatologist who understands your condition after considering your health history and skin sensitivities. There is a variety of over the counter products available that claims to solve all your skin concerns, but it is wise to purchase a hydroquinone product only after consulting a dermatologist. Hydroquinone creams are generally considered safe followed by a maximum 2% hydroquinone concentration.
Hydroquinone Benefits
The bleaching agent has been proven to cause congenital disabilities in animal studies, but still is not tested in humans. The therapeutic ingredient in creams use to lighten discolored skin, and it works by reducing the amount of melanin in the skin, making dark acne spots lighter in colour. A hydroquinone cream can be easily incorporated in your daily skincare routine. The skin care product should be applied regularly twice daily to the discolored areas of the skin and rubbed thoroughly so that it can easily be absorbed into the skin. Make sure you apply the topical preparation only on the affected areas that need treatment.
Quick Results of Hydroquinone
Most people who use hydroquinone cream see a noticeable improvement in the appearance of acne scars and other dark spots within a matter of weeks when using the cream twice daily. Although results may vary, it may take longer in some patients, and its effectiveness is determined with four months of regular use. The topical treatment is quite easy to use when it comes to treating skin discolouration as compared to other skin discolouration treatment including dermabrasion, that requires scheduled treatments and a more extended healing period of more than several days or weeks.
Fast results should be one of the reasons to use this bleaching creams; it gives incredible results in no time. You can test its quick efficiency by using it for a regular three weeks. All you need to do is to apply it in the same amount every day. However, there are some cases, when the cream takes longer to exert its action.
Few Side Effects
People who use hydroquinone rarely report side effects and those who do may report a mild skin irritation which may clear as soon as possible after discontinuing the treatment. Other infrequently reported side effects of a hydroquinone cream are swollen or crusty skin. In addition, Hydroquinone rarely causes drug interactions; it rarely interferes with the working mechanism of another topical therapeutic ingredient. As a precautionary measure, patients are advised to let their dermatologist know about all medications, supplements and herbal products they are using before deciding to buy hydroquinone or any other new medicines.
Easy to apply
One should apply any hydroquinone cream regularly and can incorporate in your daily skincare routine. Clean the affected area with water and let it dry before using the cream on that area. Take a pea size amount and gently rub the solution on the dark spots and pimple marks; you will find it will quickly be absorbed into the skin pores. Leave the solution for a night and then wash it off in the morning.
It is very easy to apply, and there haven't been reports of irritations or other acute feelings associated with the use of Hydroquinone cream. You may be advised to apply the cream twice a day as per your condition, so you can easily incorporate one application in the morning skin care routine and the other in the night skincare.
Precautionary measures to maximize the benefits of Hydroquinone
Hydroquinone is an ingredient used in skin care products to lighten discolourations in the skin. It is always best to use hydroquinone creams under a dermatologist's supervision. If you are a mom who breastfeeds, you will need to consult a dermatologist and discuss the risks and benefits of using Hydroquinone preparation. Your health and lifestyle habits are also crucial, and they can influence the effectiveness of skincare treatment.
Follow these skin care tips to help minimize the effectiveness of Hydroquinone while using it as an acne scar treatment:
Limit sun exposure while using a hydroquinone preparation.
Use 2% of the therapeutic agent in the acne scar formulation.
Test the product on a patch of skin before using it on the affected area of your face.
Eat lots of green vegetables and fruits along with plenty of water to keep your skin healthy.
Wear protective clothing, such as long sleeves and a hat before stepping out in the sun.
Avoids drinking alcohol, caffeine, and stop smoking.
Hydroquinone- the best product for skin discoloration Products containing Hydroquinone are the most effective in fading dark spots including pimple marks. A cream containing the active ingredient Hydroquinone will effectively and effortlessly treat your discoloured area of the skin while you sleep. The active ingredient is gentle on skin and rarely irritate. If you have any doubt regarding the Hydroquinone product or its use, you can speak to your dermatologist. You will find your skin hydrated and moisturized enough during the treatment which is a good sign of any skincare treatment. Aside from hydroquinone, the cream contains other ingredients that take care of your skin in a quite similar manner.
Enjoy the benefits of using Hydroquinone
There are numerous benefits of including Hydroquinone in your skin care regimen. It reduces discoloration, or hyperpigmentation, which is commonly reported in pregnant women. You can also apply this formulation on stretch marks, or other belly spots. And in case of acne scars, age spots, and other dark spots on face, the healing effects of Hydroquinone are visible with naked eyes. Once your imperfections are clear, you will be more confident when wearing your favourite clothes during summers. Follow the instructions when applying the cream and enjoy healthy and glowing skin.