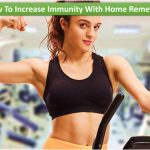 In this COVID-19 pandemic time, social distancing, proper hygiene, and stronger immunity is the only key to keep ourselves safe from coronavirus attack. Otherwise, also, immunity plays a bigger role in healthily living. Immunity does a remarkable job of defending you from deadly diseases. Now the question arises how one can improve his/her immune system to avoid illness?
The idea of boosting immunity is enticing, but to keep up with it, one needs to be punctual and dedicated. For making your body to function well, immunity precisely requires balance and harmony. Age, exercise, diet, overall lifestyle together form a platform to make your immune system stronger. Feeding your body with certain foods help to keep your immune system stronger. Making some dietary changes in your daily routine can prevent you from infections, colds, flu, and allergies by strengthening your immunity naturally. Plan your living in such a way so that you enjoy while keeping yourself fit.
This page will cover some best tips to increase immunity with home remedies and natural processes. Keep on reading to know more:
Proper Sleep – Enough and adequate sleep keep the sickness at bay in most cases. Immunity and sleep are closely connected. Sounds sleep of 7 to 8 hours daily is important for everyone to stay healthy. If you find difficulty in sleeping, then try to opt for some tested methods to implement the same in your routine to get quality sleep.
Moderate Work Out – Studies show that a regular moderate exercise is a strong pillar of healthy living. It gives a boost to your immune system that generally the prolonged and intense exercise does not. Doing daily a moderate level of exercise helps to reduce inflammation and generate immune cells. A brisk walk, jogging, steady bicycling, swimming etc. are some of the moderate exercises options that one can perform for about 30 minutes daily.
Managing Stress Level – Stress can take a toll on health greatly. It triggers hormones of our body and affects heart rate, breath, muscles, and veins' actions. Stress can weaken our immune system to its best extent. However, stress is inevitable as it is deeply associated with physically and mentally on the reaction of life experiences. Everyone faces or experience a different form of stress in their daily lives; keeping stress in minus level or at least keeping it in under control is particularly important for your overall well-being. Some chronic stress symptoms include depression, irritation, insomnia, anxiety, headache.
Keep Yourself Hydrated – Hydration is important to our overall health. Drinking plain water on a regular interval (in every 30 minutes) prevents dehydration. Body dehydration can cause several health issues like digestion, mood change, physical performance, heart, and kidney function. One should drink water, even if you are not feeling thirsty.


Eating Healthily – Healthy eastings boost immunity in all aspects. Add the best food in your meals to strengthen your immunity to fight back illness. There are various food options you can consider to boost your immunity, i.e. citrus fruit, papaya, kiwi, broccoli, red and yellow bell pepper, spinach, ginger, garlic, sunflower and flax seeds, nuts, yoghurt, poultry, green tea, and masala (spices) tea.
Intake of Herbs – Honey, tulsi, turmeric, and ashwagandha are the best herb to boost immunity. You can take these all herbs together by putting them in boiling water and stir it on a medium flame for 10 to 15 minutes. Drinking this hot beverage thrice a week gives an amazing boost to your immune system.
Reduce Alcohol and Smoke – Quitting smoking and alcohol are hard for most people but keeping that in control is in their hand. Some doctors even suggest that drinking in a moderate quantity is good for health, but only when you drink quality alcohol. Control the intake of alcohol and smoke to balance your immune system.
Maintain Hygiene – It is important to maintain a hygienic environment to avoid infections and allergies. Keep your home clean, change your clothes daily, wash your hands frequently, wash your cooking food items thoroughly are some of the basic steps that you can add in your habits to maintain hygiene. Order your prescription medication from Indian pharmacy at the best price.