Clopidogrel is a blood clotting preventive drug that acts against the platelets present in the blood circulating in the body. This drug is known to inhibit the ability of the platelets to clump together to form a blood clot. It is a drug belonging to thienopyridine class of antiplatelet agents.
About Clopidogrel:
Clopidogrel drug is used in the prevention of heart attack and stroke in patients who have a history of coronary artery bypass graft-CABG, balloon angioplasty, etc. It is also used in the treatment of chest pain and angina. Clopidogrel works by preventing the blood by irreversibly binding with P2Y12 receptors that are present on the platelets. This prevents ADP or Adenosine diphosphate to activate the platelets and blood clot is not formed.
What is Blood Clotting?
Blood flows throughout our body to provide essential nutrients and oxygen to different parts of our body. But whenever there is an injury or cut on the body, the blood flow quickly shuts off to avoid unwanted spillage and loss of blood. This is called a blood clot that is very essential and lifesaving, but sometimes these blood clots may also be formed when they are not needed. Such blood clots can cause a heart attack or stroke. Blood clots in the arteries and veins may prevent the flow of blood through the blood vessels promoting stroke or attack.
How to order it online
You can order the drugs containing clopidogrel under two brand names on our site The drugs you can buy online are: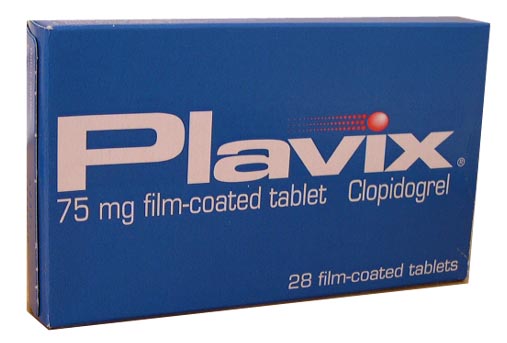 Some faqs about the drug:
Why is this medication prescribed?
The medicine clopidogrel is prescribed to the persons who are at a very high risk of developing heart-related problems like:
Myocardial infarction with st-elevation
Non-st elevation myocardial infarction
Unstable angina
Stable ischemic heart disease
Thrombosis etc.
How should this medicine be used?
Take the drug exactly as directed. Swallow the tablet whole with a glass full of water. Do not break the tablet or crush it. You can take the drug with or without food.Take the tablet at the same time each day, so as to avoid any missed dose.  Taking the tablet at the same time each day should become your habit, and you should avoid any missed dose or overdose.
 Other uses for this medicine:
Clopidogrel is also used for the prevention of blood clots in the blood vessels. But always ask your doctor before you ever take this drug due to the heart risks associated.
What special dietary instructions I follow?
Clopidogrel drug should be taken with a healthy and nutritious diet, and one should not change the diet unless the doctor asks you so, and you should continue your normal healthy diet.
What special precautions should I follow?
Here are a few things that you must keep in your mind before taking this drug:
Do not take this drug if you are allergic to it or any other ingredient of this drug
Ask your doctor if you have ulcers that are bleeding, bleeding in brain and any other kind of severe bleeding problems
Avoid this drug if you have any kidney or liver disease
Do not take this drug if you are pregnant or breastfeeding
Avoid the drug if you have had any dental surgery or any tooth problem
Take special precautions should be taken while this drug to avoid any cut or injury that could lead to unstoppable bleeding.
What should I do if I forget a dose?
If you forget to take the dose at the right time, then take the dose as soon as you remember. But if it is too late and already the time for next dose then skip the dose and take the next dose at its scheduled time. Do not double up the dose to counter the missed one.
What side effects can this medication cause?
Tell your doctor as soon as possible if you notice any of the following side effects:
Headaches
Persistent nausea
Mood changes
Bloody stools
Vomiting
Confusion
Irregular heartbeat
Lightheadedness, fainting
Sudden hearing loss
Chest pain
Fever
Pale skin
Sudden vision loss
Coughing up blood or vomiting
In above cases, you must go for immediate medical help. Do not get alarmed by the list. You may /may not experience all of them. Tell your doctor immediately in the above situations.
What should I know about storage of this medicine?
Always keep this drug in an airtight container and that too away from the reach of children. The medicines should be kept away from the excess of heat and moisture.
In case of emergency/overdose
In those cases when you feel you have accidently taken the extra dose then you should contact your doctor immediately and take his consultations.
What other information should I know?
Never give the medication to anyone even if the symptoms are similar
Never change the dose without asking the doctor
Take a diet full of healthy nutrients
In the case of any confusions ask your doctor for consultation.
The following two tabs change content below.