If you are ready to stop smoking, the good news is that many options are available to help you. Using medications to quit smoking can significantly improve the chances of your success.
This guide is for smokers who want to quit smoking and do not want to smoke even in future. It doesn't matter how much you have smoked or how long you have been smoking, how many times you have tried stopping and returned to smoking, this information sheet can help you guide the right way to quit. This information sheet will provide you complete information about the best medication that can help you stop smoking.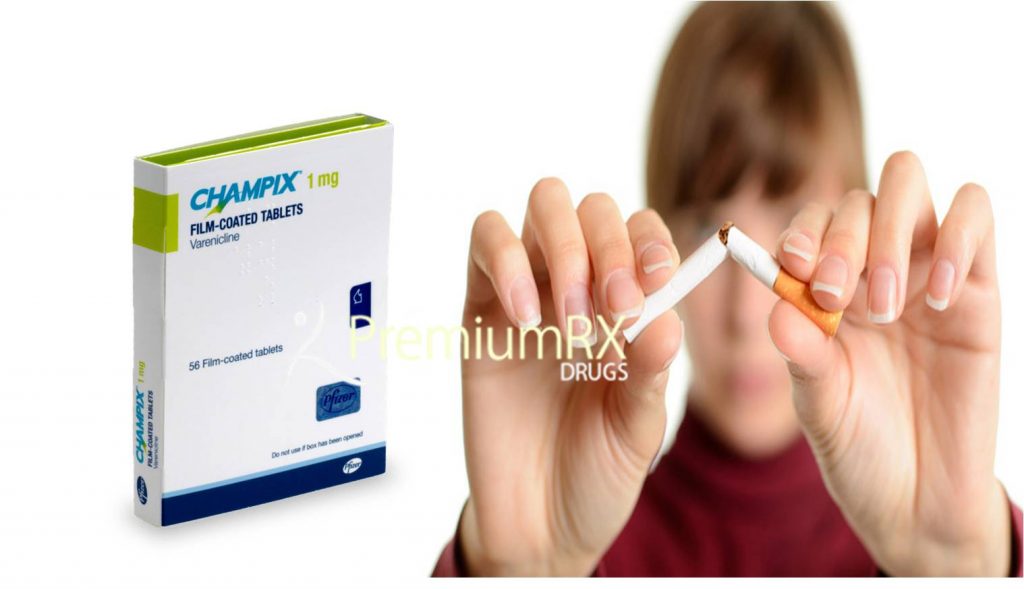 The medications can help relieve withdrawal symptoms and fight cravings. With the help of anti-smoking drugs, you will be less likely to relapse, and your chances of quitting will increase. One of the reasons quitting smoking is tough that tobacco products are composed of an additive agent called nicotine. Medications help you get rid of nicotine withdrawal symptoms in your quitting process. The symptoms of nicotine withdrawal that a smoker may experience include anger, irritability, depressed mood, headache, anger, frustration, restlessness, cravings for cigarette smoke, trouble sleeping, problem concentrating, etc.
Champix for smoking cessation
The pharmacological treatments to stop smoking have been proven effective. Ideally, the medications must be used along with smoking cessation support to increase the success rate. Champix is one of the medications, which is clinically approved for those 18 years of age and older. The anti-smoking drug is available on prescription and is widely used by smokers all over the world. It is available in pill form to help an individual get rid of smoking. Champix is composed of Varenicline as the active ingredient. It is a pill that you need take once a day. The active ingredient of the medication acts by blocking the areas of the brain that are affected by nicotine. One needs to start the treatment about 7 to 10 days before your quit date. Initially, your health care provider will ask you to take a smaller dose for a few days then may increase your dose. The treatment must be continued for 12 weeks. If you become successful in quitting at 12 weeks, you can continue the treatment for an additional 12 weeks as a maintenance therapy.
Many people around the world have quit successfully with the anti-smoking drug. However, some may have experienced unwanted effects with this medication such as nausea, vivid, and vomiting, etc. The side effects associated with the medication are not the severe ones; they usually disappear after some time. But if you have any kind of renal impairment, talk to a healthcare specialist before taking the medication. People using Varenicline should be aware that the medication may also cause you to have suicidal thoughts, agitation, and depression. Individuals using this medication are also advised to not involve in driving or operating heavy machinery until they how this medicine will affect them.
Important information about Varenicline (Champix)
Do not take Champix if you have a serious allergic reaction to it. A skin reaction can happen and can harm you. Stop taking the medication and get the medical attention right away if you develop trouble breathing, rash, peeling of the skin, blisters in your mouth or swelling of the face, throat or neck.
The following two tabs change content below.